The human body is built to withstand an endless amount of alterations and assaults from its surroundings. The secret of good health lies in successful adjustment to changing stress on the body. However, the body adjustments can impact negatively on your body & can cause severe diseases like kidney infection, skin disease & diseases related to sexual problems, etc.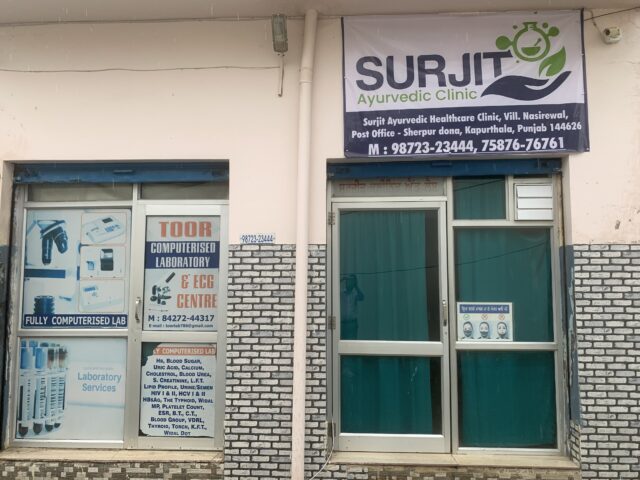 Now, It is our responsibility to maintain good physical health since without it, maintaining a sharp and powerful intellect is impossible. So, it is recommended that you should go for a full body check-up in 6 months or once a year. On the other hand, once you diagnose any health issue then don't delay in taking ayurvedic treatments as we all know the great thing about ayurvedic treatment is that it always yields benefits not side effects & helps to treat the diseases naturally. So, if you are looking for the, "Best Ayurvedic Doctor Near me?" If so, you've found the proper site. Yes, Dr. Surjit is one of the great ayurvedic doctors in Patna, Bihar who owns a clinic name – Surjit Ayurvedic.
Why Choose Surjit Ayurvedic Clinic?
But before that, you should know that Ayurveda nurtures your whole body as it is not only the world's oldest medicine, but it is a medical system that originated about 5000 years ago in India. So, you should consider Ayurvedic treatments that concentrate on the person's wellness, and health & harmonizes the mind, the body & the spirit.
Now,
Here are the following reasons why you should choose Surjit Ayurvedic Clinic:
At Surjit Ayurvedic Clinic, you get a one-stop treatment for various acute & chronic diseases related to cardiac, respiratory, digestion, hair, skin, joint pain, kidney, men & women, etc.
In addition to this, Dr. Surjit who is

an Ayurvedic Doctor in Sulantpur, Lodhi

is a certified vaid, treated thousands of patients successfully & even consulted more than 50,000 patients, etc.
You will find the diagnostics center fully equipped with automatic machines & with experienced technicians offering world-class testing services.
What Tests are Offered by Dr. Surjit's Ayurvedic Best Pathology Lab?
Check out the test list:
Liver Function Test

Kidney Function Test

Stool Examination for Ova & Cysts

Arthritis Panel

Diabetes Screening

Thyroid Profile

PCOD Test

HbA1c

Cardiac, Iron, STD, Pregnancy, Infertility Female, & Allergic Profile, etc.

Male Infertility Panel

ECG, etc.
What are the Benefits of Ayurvedic Treatment?
Check out the proven benefits of Ayurvedic treatment:
Offers You Optimum Health
Ayurvedic treatments help you to attain optimum health whether you are suffering from anxiety, ill-health & when the body is said to be out of balance, etc.
Helps in Getting Rid of Anxiety
Undoubtedly, stress & anxiety have become a part of our lives that can make us feel anxious, irritated, & depressed, etc. The stress changes bodies, increases heart rate, makes blood vessels narrower, etc. but if you opt for ayurvedic treatment & its therapies then they help you to get rid of anxiety, improve the nervous systems, & reduce sympathetic activities, etc.
Balance Your Hormones Naturally
If you want to balance hormones naturally then you should always prefer ayurvedic treatments as compared to other treatments. Choosing over-the-counter medications may harm your body with dangerous side effects. Most importantly, with ayurvedic treatments, men & women also get effective treatment for sexual or fertility-related issues, etc.
Hence,
Contact Surjit Ayurvedic Clinic
Now, it's time for natural healing therefore if you are suffering acute & chronic diseases related to cardiac, respiratory, digestion, hair, skin, joint pain, kidney, men & women's, etc. then feel free to contact or book an appointment at the Best Ayurvedic Doctor near me – Dr. Surjit.
Wait,
Also, don't forget to diagnose your body with our fully-equipped best pathology lab in Kapurthala.